Addiction Alchemy
28 Day Supported Cleanse led by Masha Schmidt and Lynae Marie
What are you recovering?
Whether you're detoxing from alcohol, drugs, sugar, smoking, people, places, or things - use this 28 day guide to replace negative habits, soothe your nervous system, and create meaningful practices that support your health and vitality. We recover our lost selves, removing the layers that keep from fullest expression.
We will journey together through the next lunar cycle to identify, reframe, and change our habits around one pesky behavior in our lives that is keeping us stuck.
This proverbial monkey on your back is the one sticky thing that persists, despite all of your best intentions to change. Together - we will question old assumptions and beliefs about ourselves so that we can begin to set down outdated thinking and behaviors. The practices, rituals and techniques presented here are based on Traditional East Asian Medicine, Meridian and 5 Element theory, Yogic philosophy, Western Herbalism, Chakra balancing, 12 step recovery principles, and Esoteric Magical practices….
Lynae and Masha are facilitators, each with expertise in the methods presented. However, we are also evolving human beings, each carrying our own monkeys on our own backs. Through daily prompts and your responses (all online) we track the evolving needs of the group as they come up. Sharing with each other is important - it is how we practice and test our new skills. As we empathize with one another's experiences, the feeling of isolation fades. We provide inspiration, accountability, and support for one another. This is not a passive activity - being honest with ourselves and others requires effort. We take actions that create outcomes, this cleanse is not about trying to think ourselves well. We've been thinking about these issues for a long time, probably talking about them too. It's time to take ACTION. Quitting a behavior is one action, but if we don't replace it with a life we LOVE, then it is a temporary fix. Can big changes come from such small actions? YES!!! Simple ritual and self care - as basic as a bath, a cup of tea, or a nature walk - become a powerful manifestation of our will to change. We take small, lovely, and concrete actions that set real change in motion. Then - we report back on what is or isn't working. We share our fears, stories, and hopes - connecting, mutually influencing, and co-creating outcomes.
Whether we can or cannot do it alone, there is no need to. Connection is a basic human need, like air and water - let this become stronger than the monkey on your back. Connection to the divine, to ourselves, to natural cycles, and to supportive community are all key ingredients in crafting a magical life. It is the magical life that sincerely has no need for addiction, because addiction is cheap and fast track to magic.
The change begins the minute you commit. We will send you some pre-cleanse materials to get ready. About a week before Day 1 of the cleanse on September 28th, Lynae or Masha will connect with you (via phone or email) about your specific goal for the 28 day cycle. We are commitment to helping you create real change - and will gently and lovingly help you choose a goal that works for you. We will challenge you. Because if you didn't desire a deep change you wouldn't have signed up for this work. A lot will be asked of you…and you will not have to face it alone.
Many tools and strategies will be presented - perhaps too many for one lunar cycle - so feel free to come back to them as needed. That is the beautiful thing about working with natural cycles - there is always anothe new moon.
Alchemical Transformation = creating a bigger container for your precious life.
Here is what to expect during this 28 Day Cycle:
We Identify our goals. We're all working on our own best health. I'd recommend one concrete goals, such as:
Releasing a certain (harmful) food (sugar, coffee, gluten, dairy) or way of overeating/undereating

Releasing alcohol

Releasing smoking

Releasing a toxic relationship

Releasing negative habits like clutter, overworking, procrastination, angry outbursts
We share our goals with the group! We tell people to become accountable.
Each day of your journey - from 1-28 will include 5 element information, self care practices, and journaling. The 5 elements continue to cycle, so don't panic if you get stuck. Keep moving through and remember that these can be long term strategies to return to.Read the suggested practices and prompts for each day and do your best. Don't get stuck if you don't complete every single task - you can always come back later.
Utilize the tools! You will receive a manual for journaling, 2 essential oil blends, 2 bath soaks, and 2 herbal teas. The aromatherapy, the tea, and the bath soaks are all mini-rituals that you can use on the go. Take advantage of all the ritual woven into this program, because there will always be a moment when the only thing between you and your addiction is the DIVINE. Ritual connects us to the source of all that is divine and reminds us of our own holiness. We wish this for all of you.
After the initial 28 day cleanse, we continue to work with the wheel of the year and look at how to practice seasonally.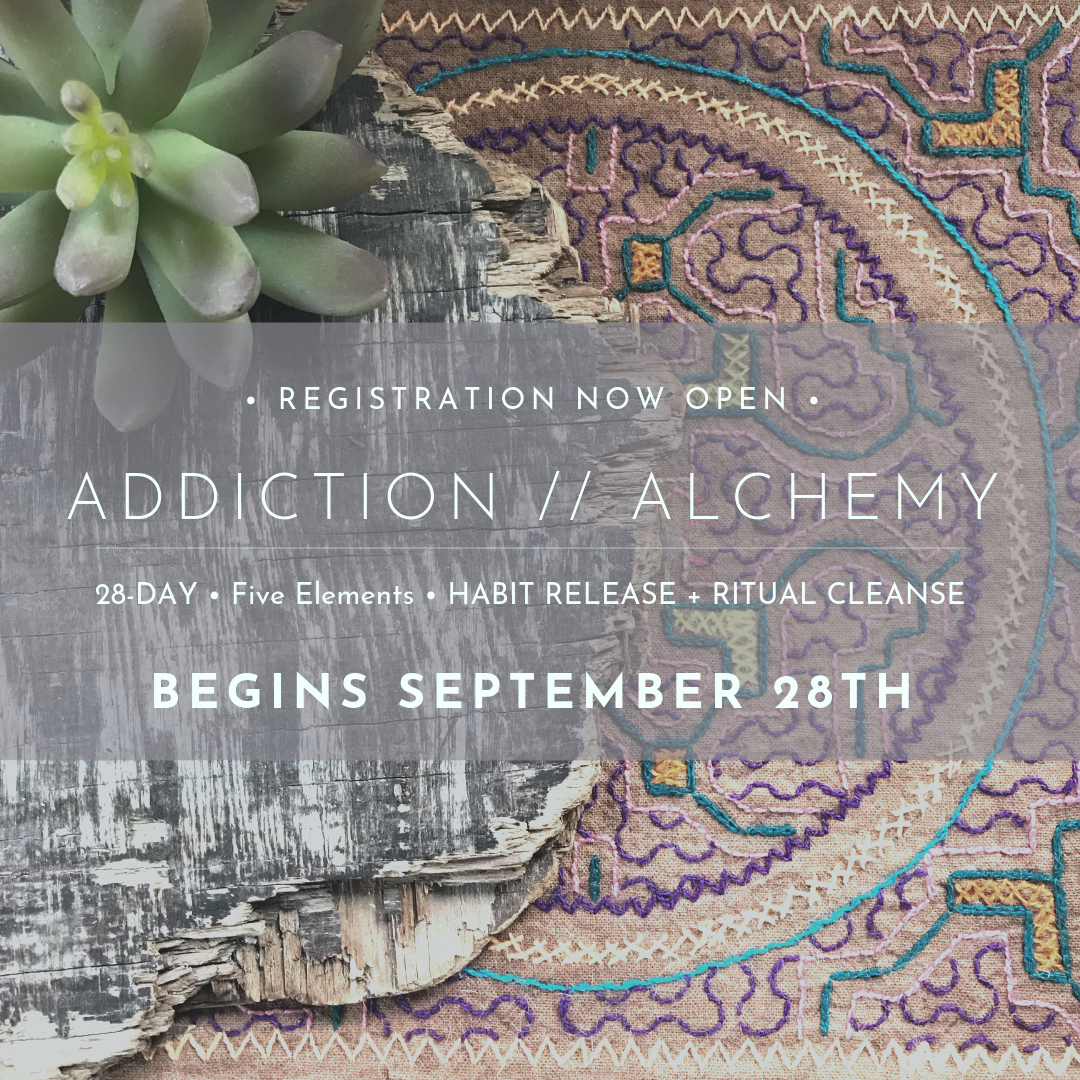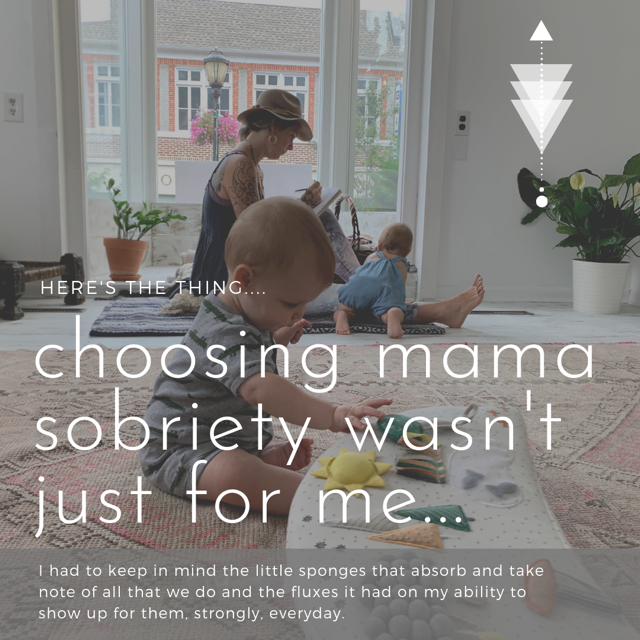 Is it time to let that sh*t go?
we offer the encouragement you need to release old habits and re-write your story in glitter ink!
Registration is Open for the Addiction Alchemy 28 Day Cleanse! I have teamed up with Lynae Marie of A Ritual Habitual to bring you even more magic and support.
Because it takes a village!